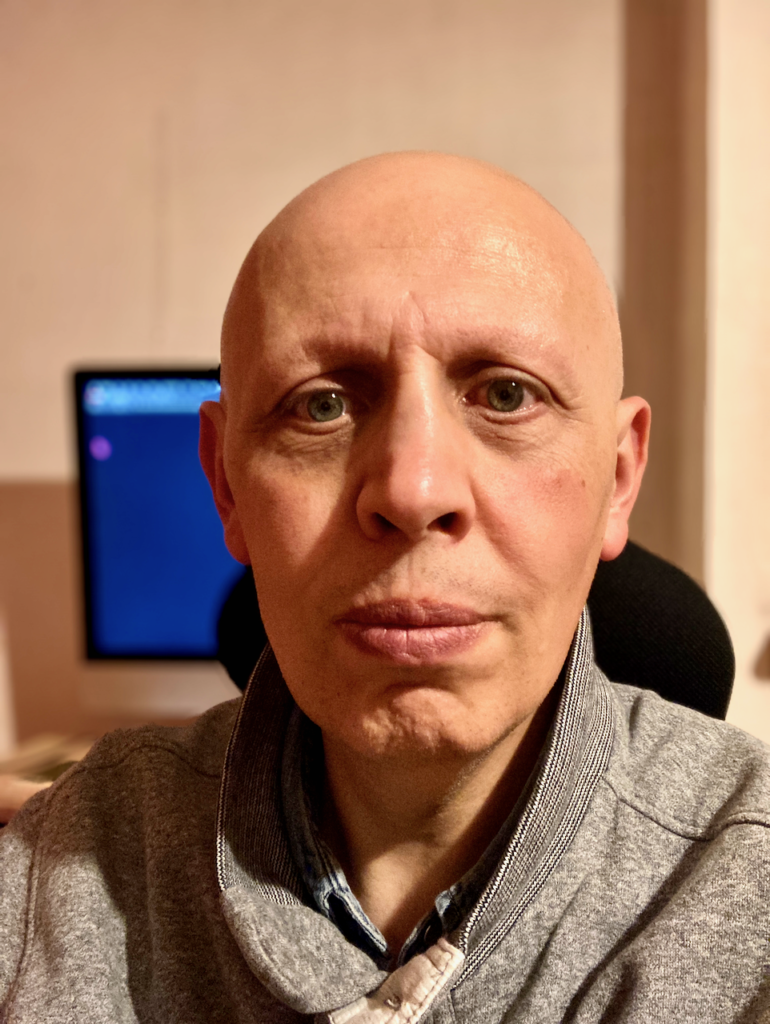 Hi, my name's Alan and this is my home on the Interwebs. 🙂
I live and work in the UK, just north of London.
I've been many things over the years — software developer, graphic designer, web designer, print pre-press wrangler, audio/video editor, tech support, system administrator and all-round problem solver.
Outside of work I've dabbled in photography and digital art, and have an enormous music library (MP3 4 LIFE!)
I've been a Mac since the early 2000s, and a Windows user for much longer, but these days it's fair to say that I tolerate rather than enjoy either system. Same goes for Android vs iOS.
I first got online in the late 80s, when the Internet was steam-powered. 😛 I've had a few different blogs in that time, most of them exist only as traces on the Internet Archive now alas. I was a social media user for many years, but I managed to kick that habit.
I'm on the autism spectrum, introverted, INFJ, and my pronouns are they/them because many days I feel like the proverbial extraterrial who landed on Earth and is wondering WTF is wrong with so many of its inhabitants. 🤷
I write here for my own enjoyment, hopefully some of it will resonate with you too. 🙂